Koh Samui is a beach paradise in Thailand! There are so many beaches in Koh Samui that you will need an extra day of your holiday to visit them all!
From busy and well-developed beaches with cafes and water sports to tranquil and unspoiled white sand beaches with clear blue water and lush greenery around.
In this blog post, you will find the beaches worth mentioning and visiting, a few recommendations on where to stay in the area, and other suggested articles to read to help you plan your trip to Koh Samui.
Here's the list of the best Beaches (in my opinion) that are in Koh Samui:
Chaweng Beach
The most developed and touristy beach is Chaweng Beach on the east coast of the island.
Chaweng area is considered the epicentre of the island, it is a place all new visitors head to once they arrive here.
It is a perfect holiday place, you can come here during the day to relax on the beach laying on your sunbed and have a great night out with a few drinks and a party in one of the clubs.
The northern part of the beach is busier than the southern part. If you want to be in the middle of the action then the northern side is for you. But if you're looking for a bit of relaxing downtime, then head to the southern part of the beach.
If you are looking for a peaceful and tranquil sunny getaway end up disappointed as this area is busy and everything including the beach, shops, bars and cafes are usually jam-packed with other holidaymakers.
Still, Chaweng is very popular amongst travellers because the beach is truly beautiful and it is a great spot to enjoy active sports, try a variety of foods, spend your afternoons in cute cafes, have a few cocktails and party your night away.
The good thing about the Chaweng area is that it has plenty of accommodation options to choose from. You will find low-cost hostels, midrange hotels and luxury resorts as well as family-friendly options in the area. But make sure to book it in advance, the best options go away very quickly.
Where to stay near Chaweng Beach: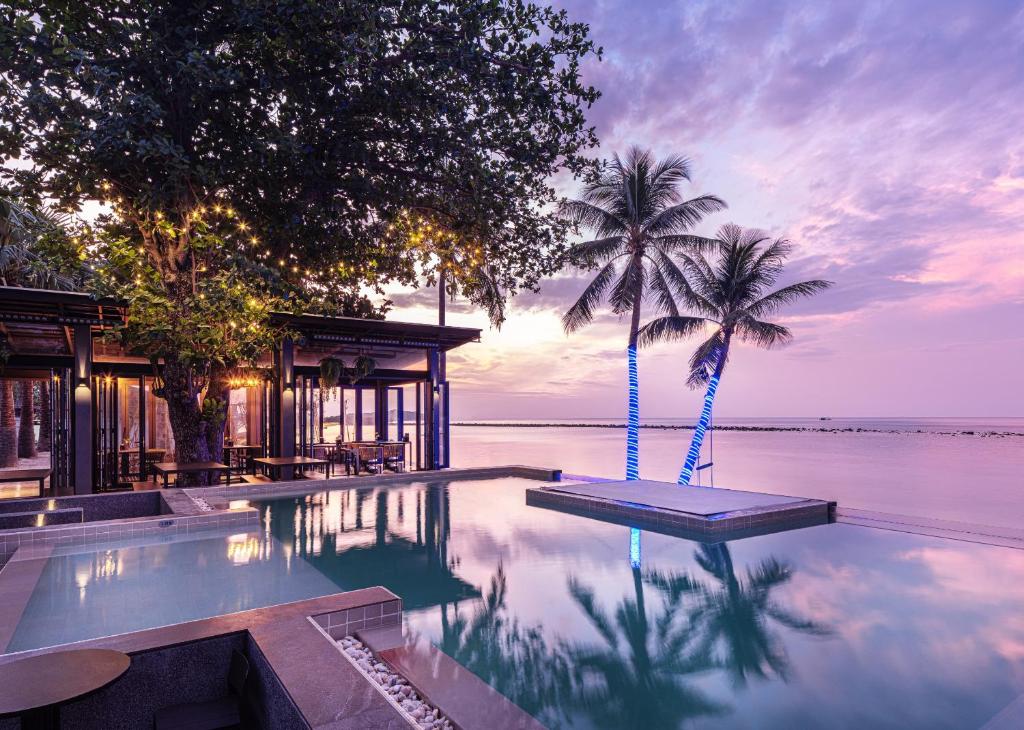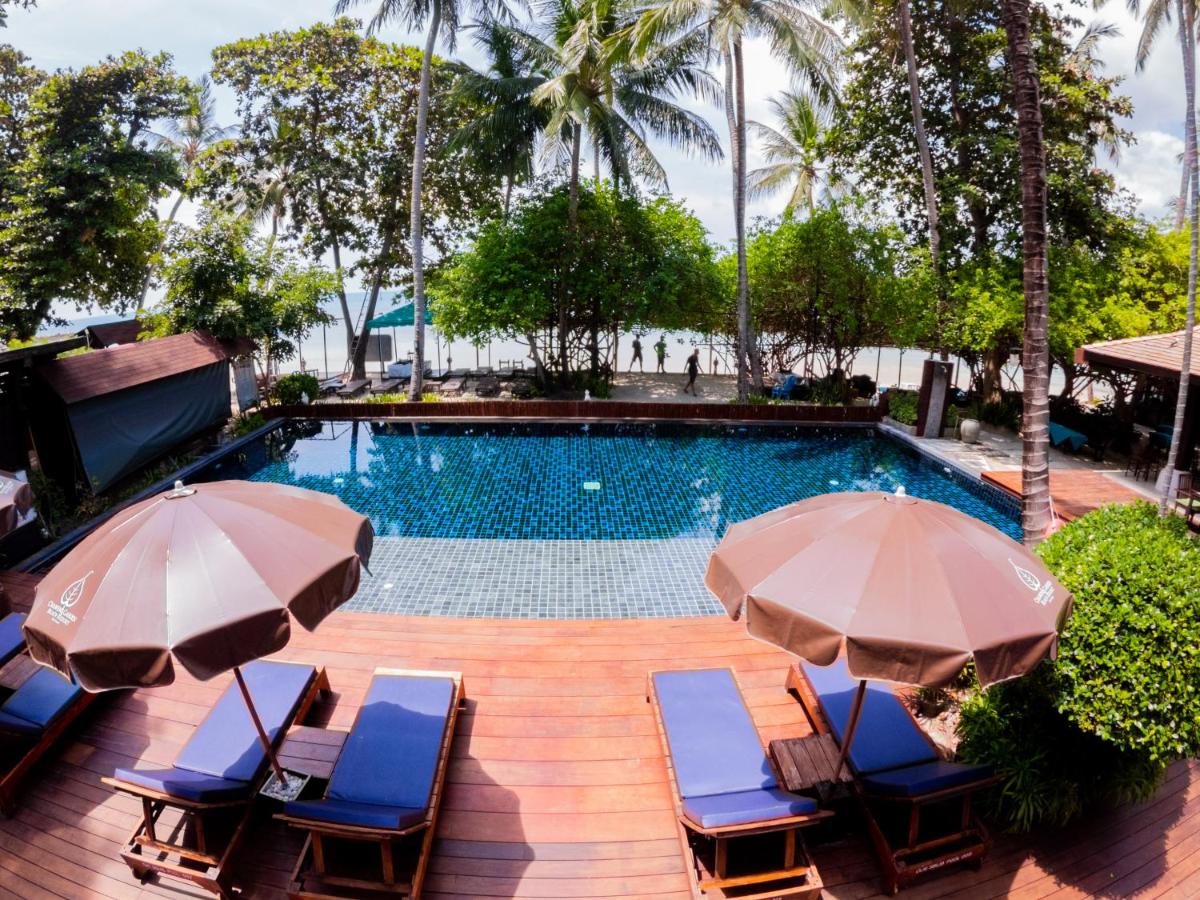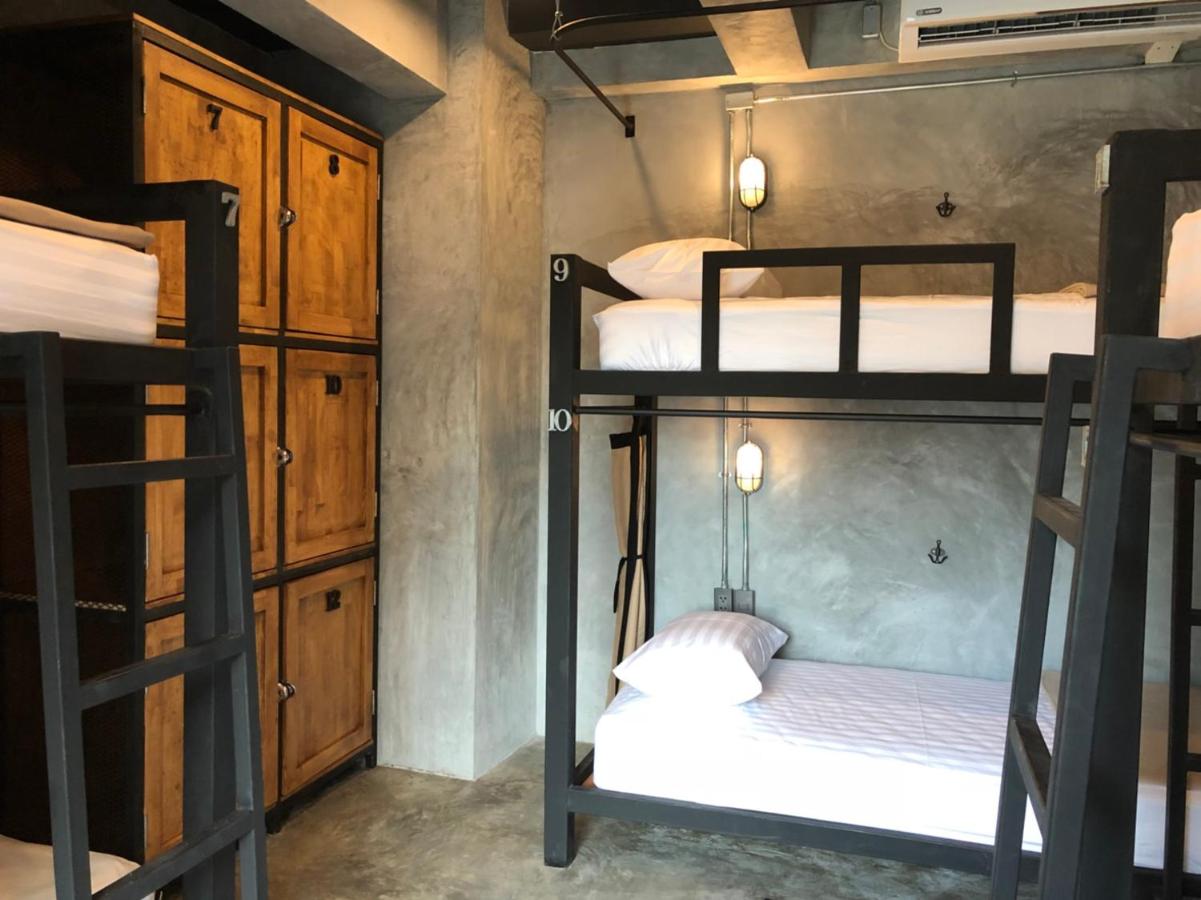 Lamai Beach
Lamai Beach is one of the most popular, just like Chaweng. However, the nightlife here is not as wild but it offers plenty of things to do in the area. It is considered a honeymooner and family-friendly destination.
Lamai beach is perfect for sunbathing and swimming. Many locals and travellers visit the beach, particularly the centre and the south is ideal for swimming with the waters being cool and clean.
You will have a chance to see wonderful sunrises here. Many travellers choose to wake up early so they can witness the beauty that nature brings in the morning.
There are plenty of resorts that line up the coast of Lamai Beach. Here even more lush hotels in the area are much more affordable than those you can find in Chaweng.
Lamai has a walking street market where you can enjoy fresh and various food and a few drinks during the night.
Where to stay in Lamai: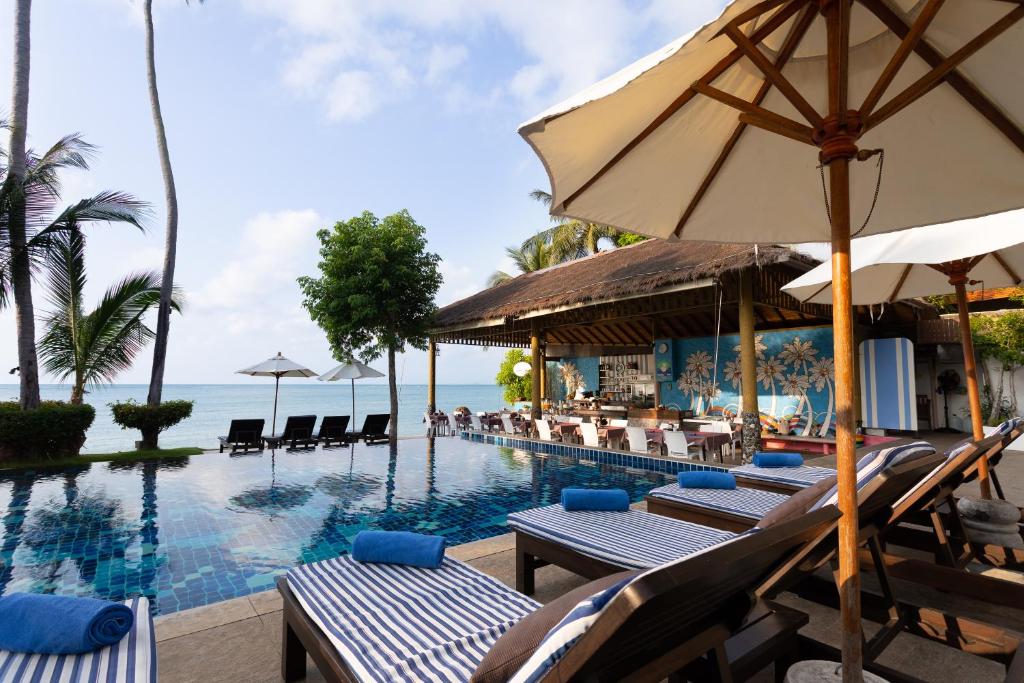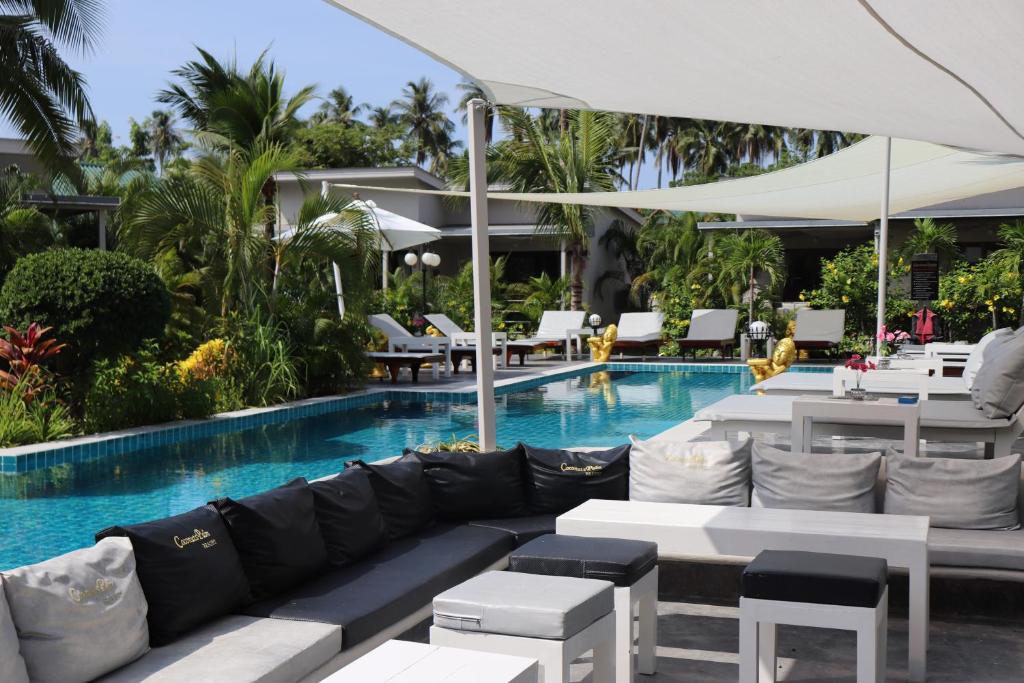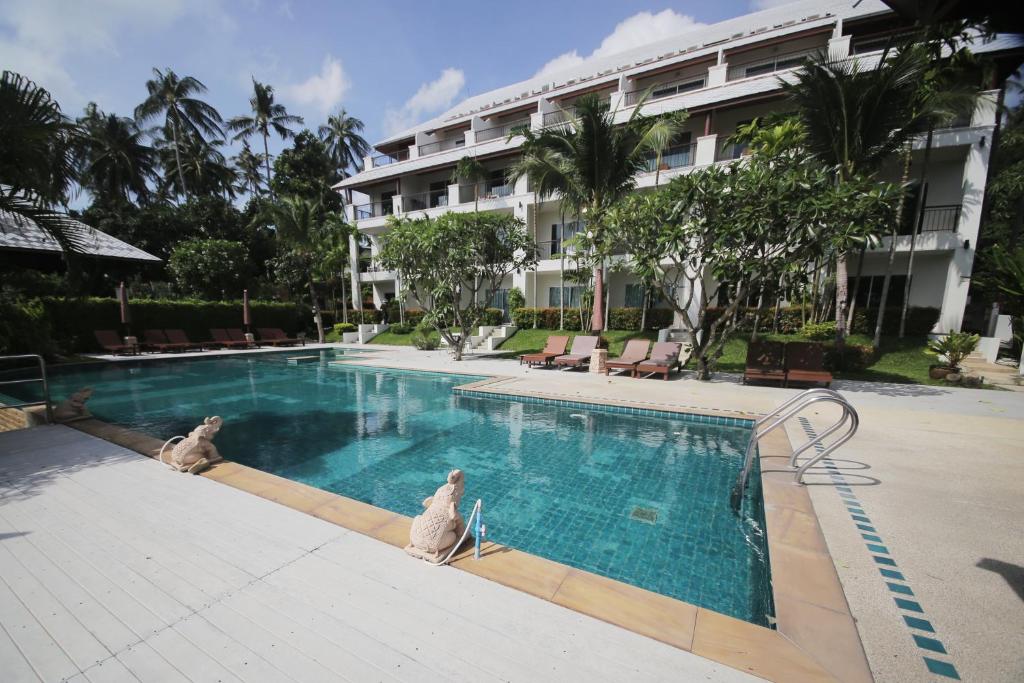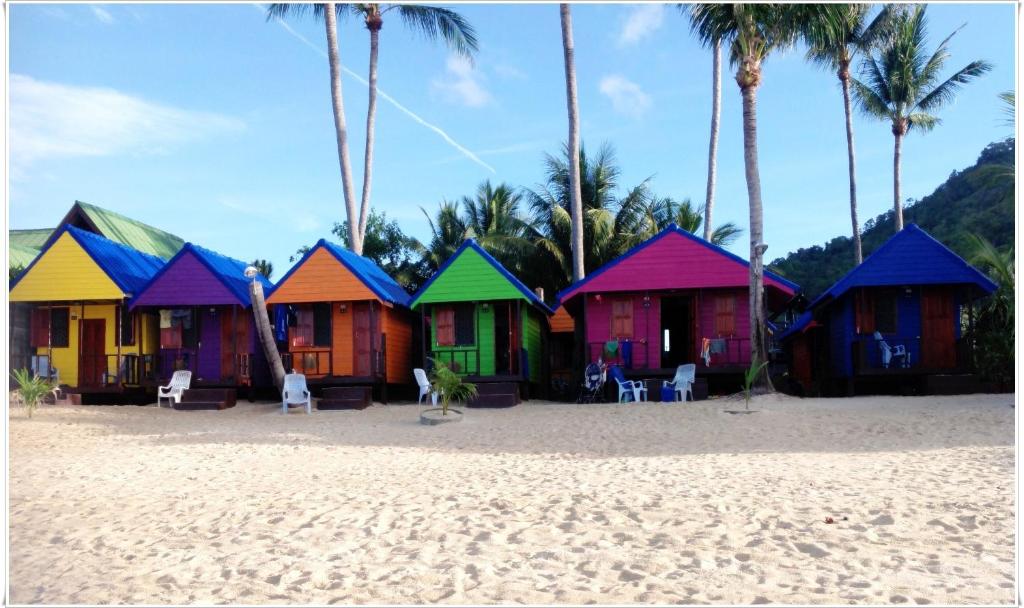 Silver Beach (Thongtakian Beach)
Silver Beach, or Silver Bay, is a small beach between Chaweng and Lamai Beach.
This little hidden gem is worth visiting for its white sand and clear water framed in a huge rock and lush greenery bay.
Bophut Beach
Bophut Beach is located in the norther part of Koh Samui (around a 30-minute drive from Chaweng Beach).
It is a very long stretch of sand right next to the iconic Fisherman's Village where you can enjoy one of many great seafood restaurants in rustic-style buildings overlooking the sea.
It is a bit more expensive area prices being a bit higher than the average in Koh Samui, but it is worth a visit on your day of exploring the island.
Bophut is a charming place to stay for families and couples. It has a beautiful beach that provides visitors with unforgettable views of Ko Pha Ngan.
Bophut is located near Fisherman's Village, a historic place that has many art galleries, tourist-oriented shops, and many different cafes and restaurants with a sea view.
It is also located near the famous Big Buddha statue, standing over 39 feet tall, and the Wat Plai Laem temple complex, where you can spend your time during the holiday.
Where to stay in Bophut: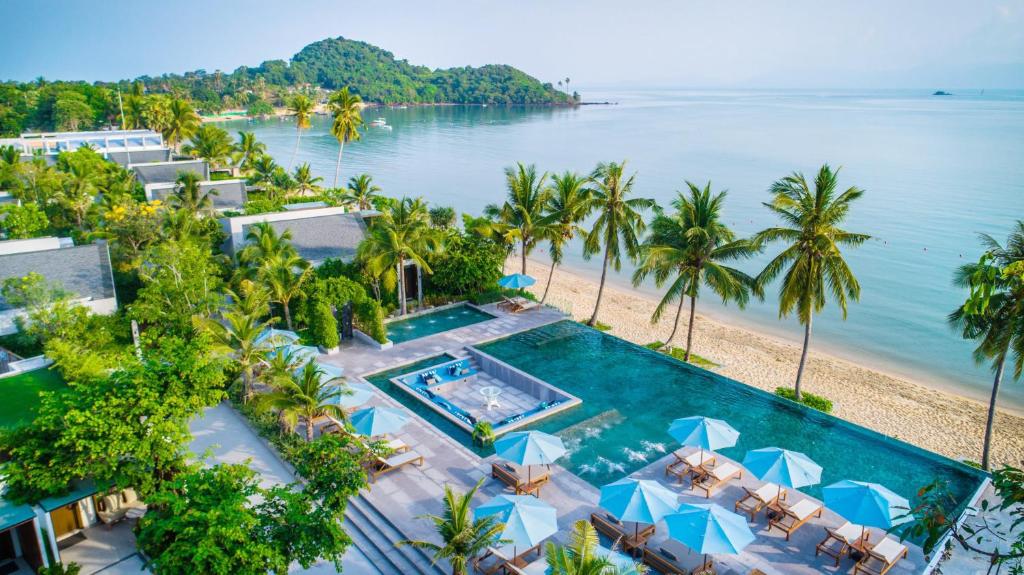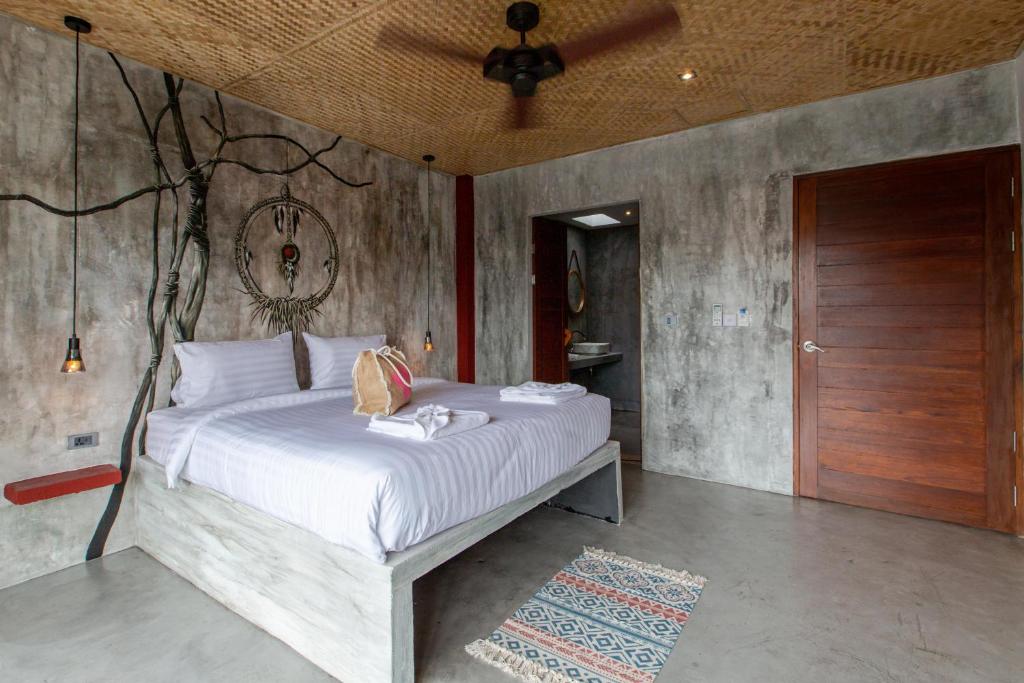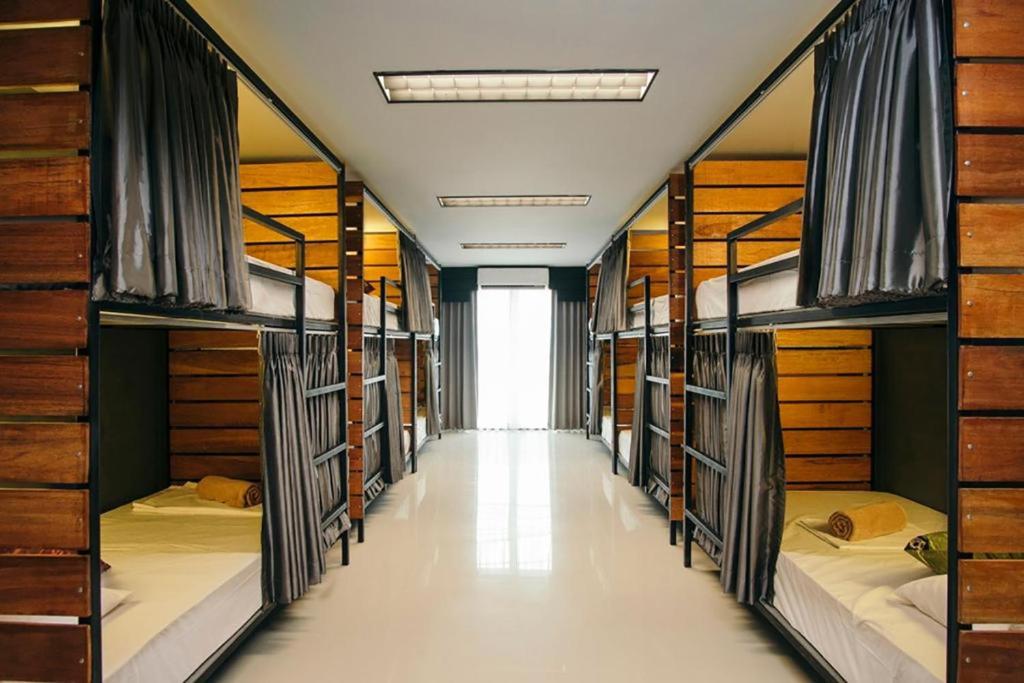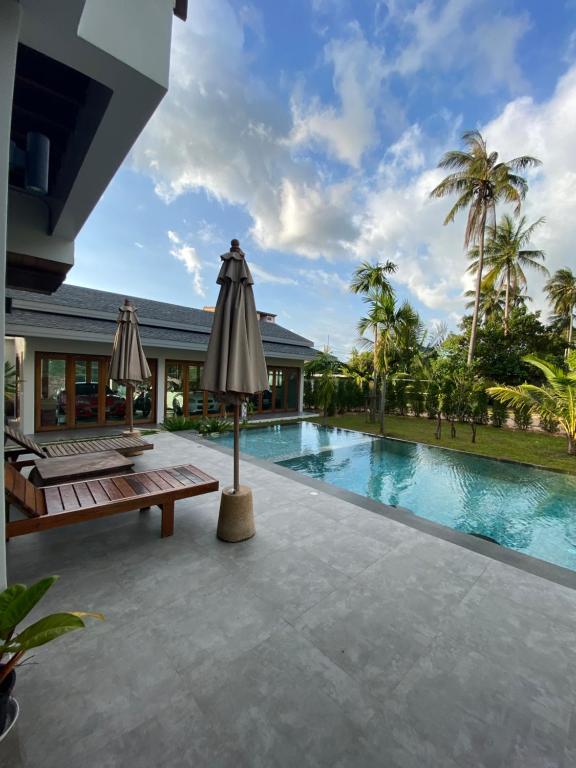 Also, don't forget to read the best things to do in Koh Samui!
Maenam Beach
Maenam beach is one of the longest on the island but it is quite serene. Maenam literally means "Mother of Water" in English and is a favourite of those who want to spend a calm and quiet holiday away from the crowds, noise and parties like Chaweng.
There's actually not a lot going on in the area, but there are plenty of cafes and restaurants to have delicious meals and Maenam Morning Market which is perfect for breakfast and stocking up on fruits or veg.
There are many different accommodation options here, private villas, resorts, and hotels, and all of them are pretty affordable compared to other popular areas on the island.
Where to stay in Maenam Beach: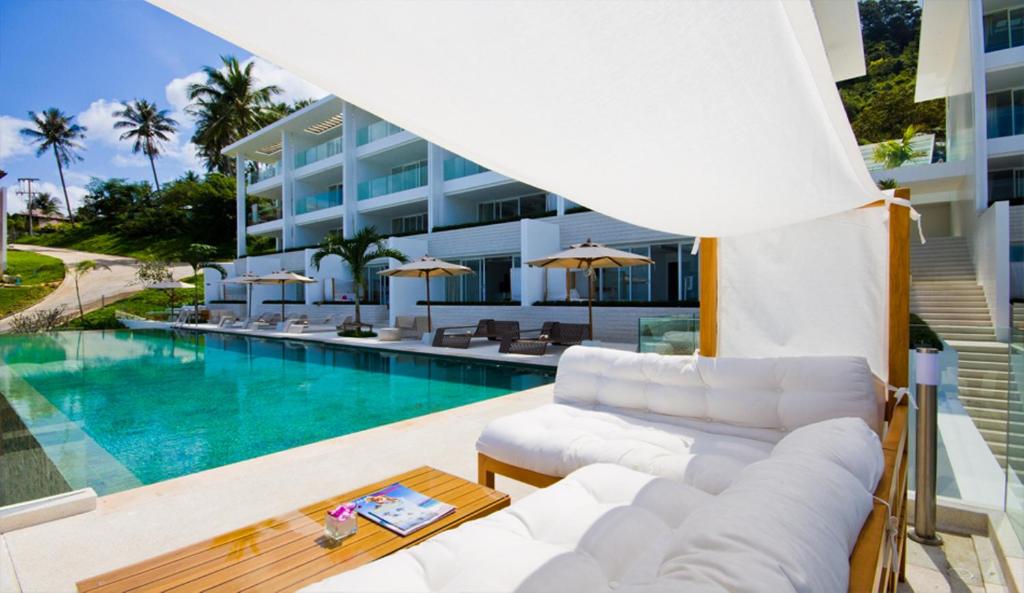 Bang Po Beach
Situated between Laem Yai to the west and Maenam Beach to the east, Bang Po Beach is another long stretch of sand beach on the northwest coast of Koh Samui.
The eastern part of Bang Po is also referred to as Baan Tai, so locals will know where to take you if you're staying here.
Bang Po Beach is very quiet with just a few resorts, restaurants and bars here and there.
It is nice to walk on this beach as it feels a bit more 'wild' than the other beaches I mentioned before.
We stayed at Coco Sunset Beach in a simple bamboo bungalow 1 minute away from the beach.
Choeng Mon Beach
Choeng Mon Beach is located at the northwestern tip of Koh Samui island.
Choeng Mon is a beautiful white sand beach with shallow clean azure water, perfect for relaxing and enjoying a hot and sunny day.
On a clear and low tide day, you can walk to the nearby islands of Ko Fan Noi and Ko Fan Yai.
While in northeast Koh Samui, Choeng Mon is worth exploring. This place is exceptional with its series of bays that come with beaches that boast white sand.
Many people, especially couples, loves Choeng Mon because of its quietness. It is a special place with its numerous bays with white sands and clear waters.
Even though privacy and serenity are one of the main things you will notice here, it doesn't mean that there is nothing to do while you're here.
You can go to try delicious food, enjoy snorkelling, drink coconut water under the palm tree and enjoy your holiday to the fullest.
Another great thing about this place is that it is not far from the other popular sites. You can reach Chaweng in just 15 minutes and the Big Buddha is five minutes away.
Choeng Mon doesn't have many low-price or backpacker budget options, but you will find family-friendly accommodations, some midrange hotels, and numerous luxury hotels all over the area.
Where to stay in Choeng Mon: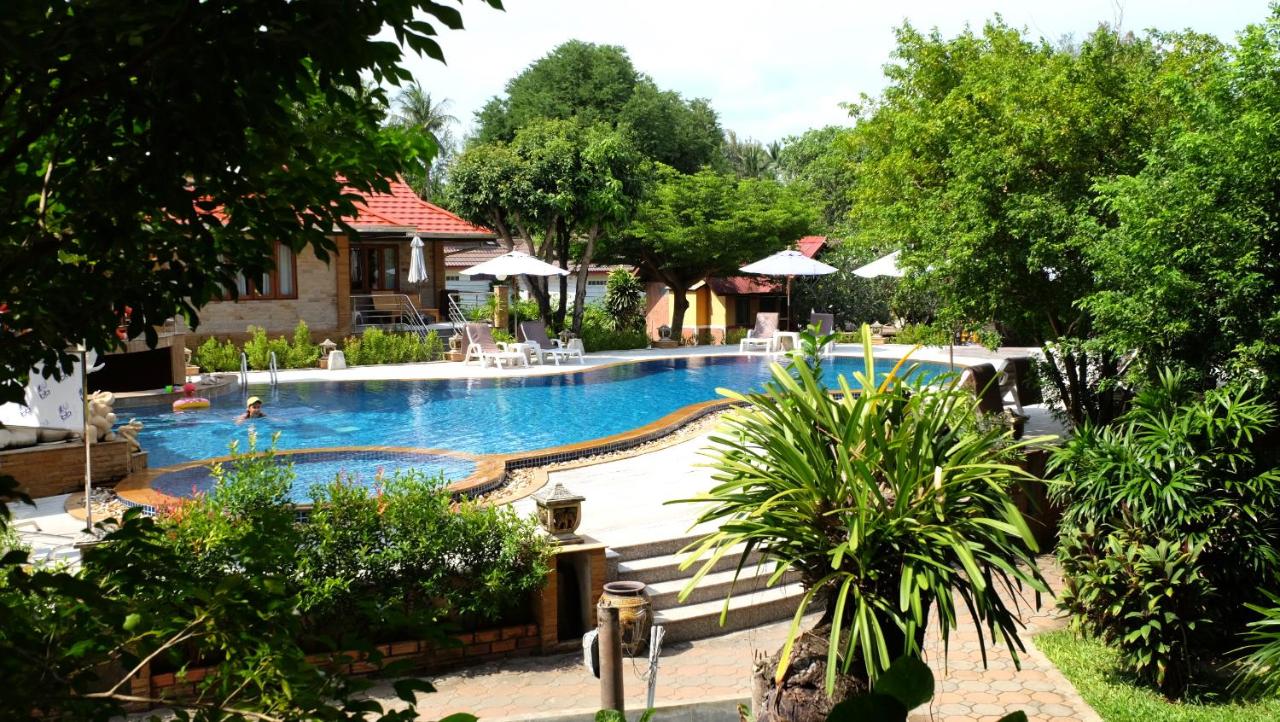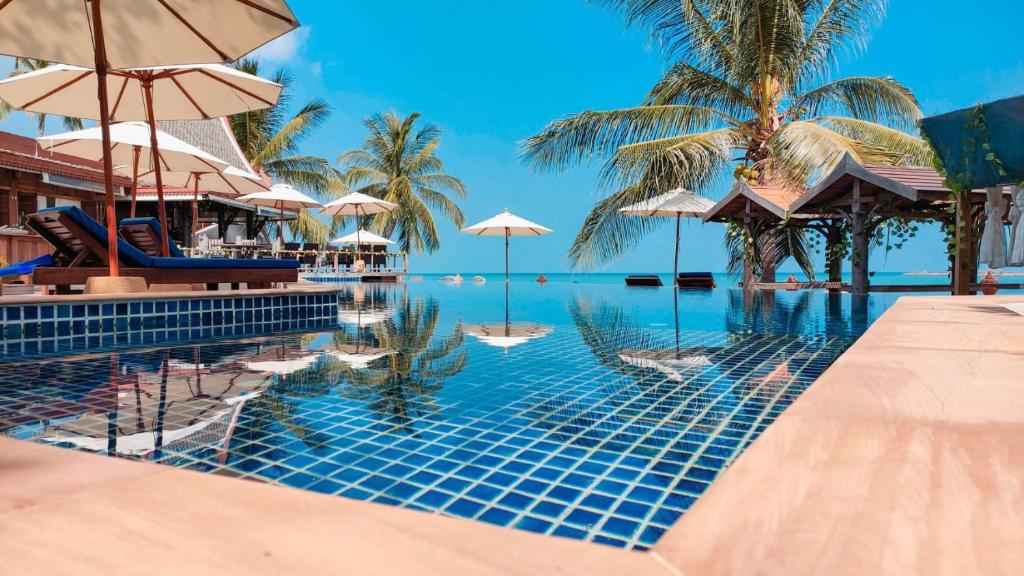 Bang Rak Beach (Big Buddha Beach)
The Big Buddha Beach, also known as Bangrak Beach, benefits from its location because it is near the airport, as well as the top attraction Chaweng Beach, and of course the Big Buddha which is one of the top things to see here.
You will find many dive shops, supermarkets, bars, and other nightlife options here. Also, famous British pubs like Elephant and Castle are located in the area.
If you are planning to join Full Moon Party in Koh Pha Ngan then you catch a speedboat at Bangrak Pier.
Picture a long wide beach with different bungalows, ranging from budget to midrange prices. It is the perfect spot for backpackers as well, hostels, beachfront resorts, boutique hotels and villas are pretty affordable in this area.
Where to stay in Bangrak Beach: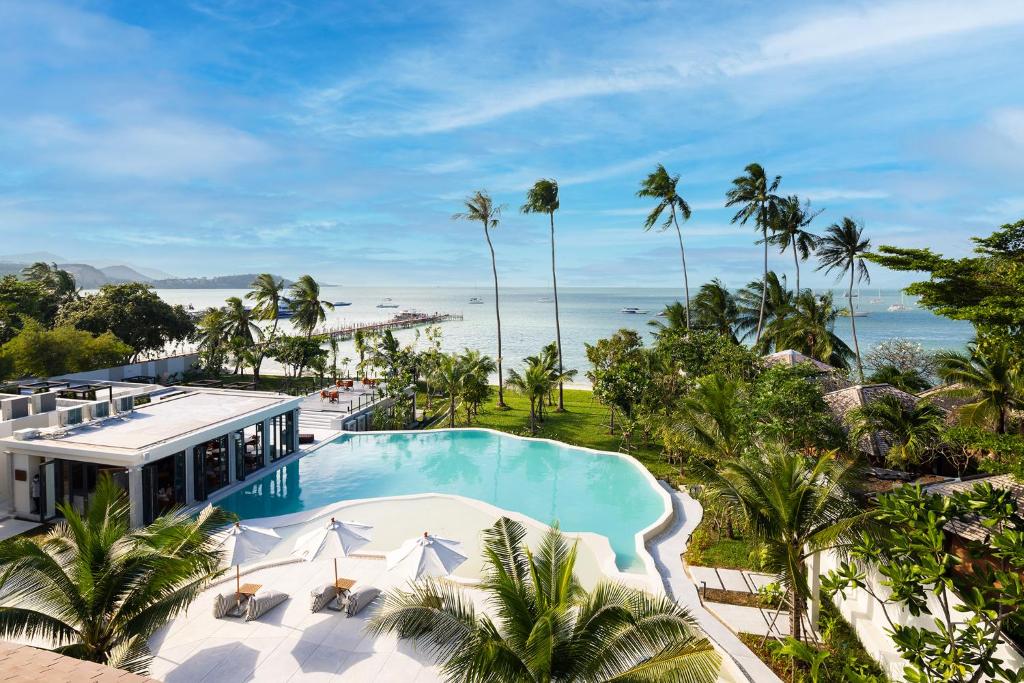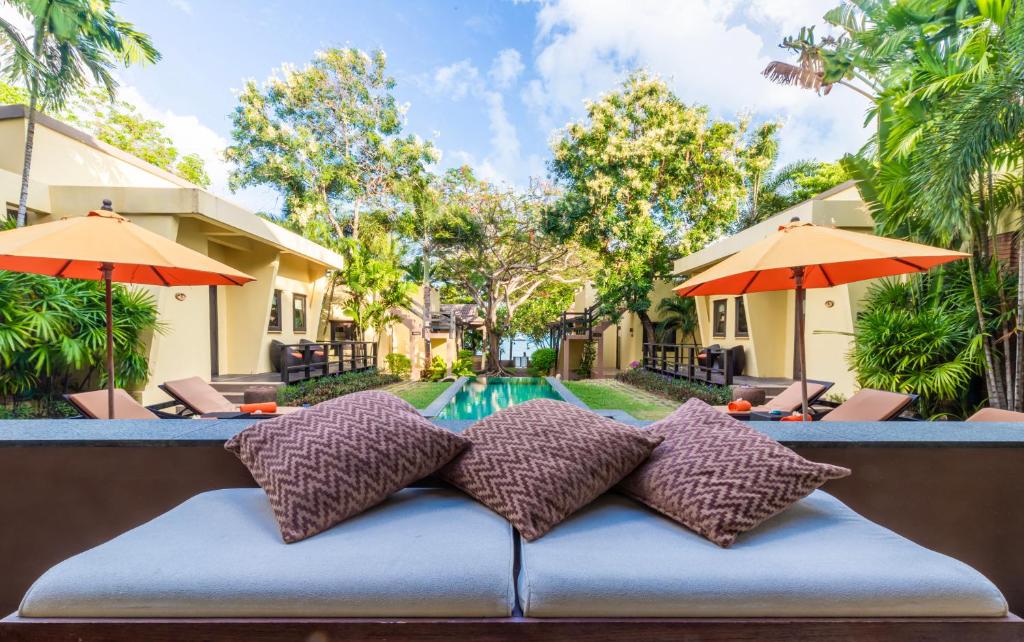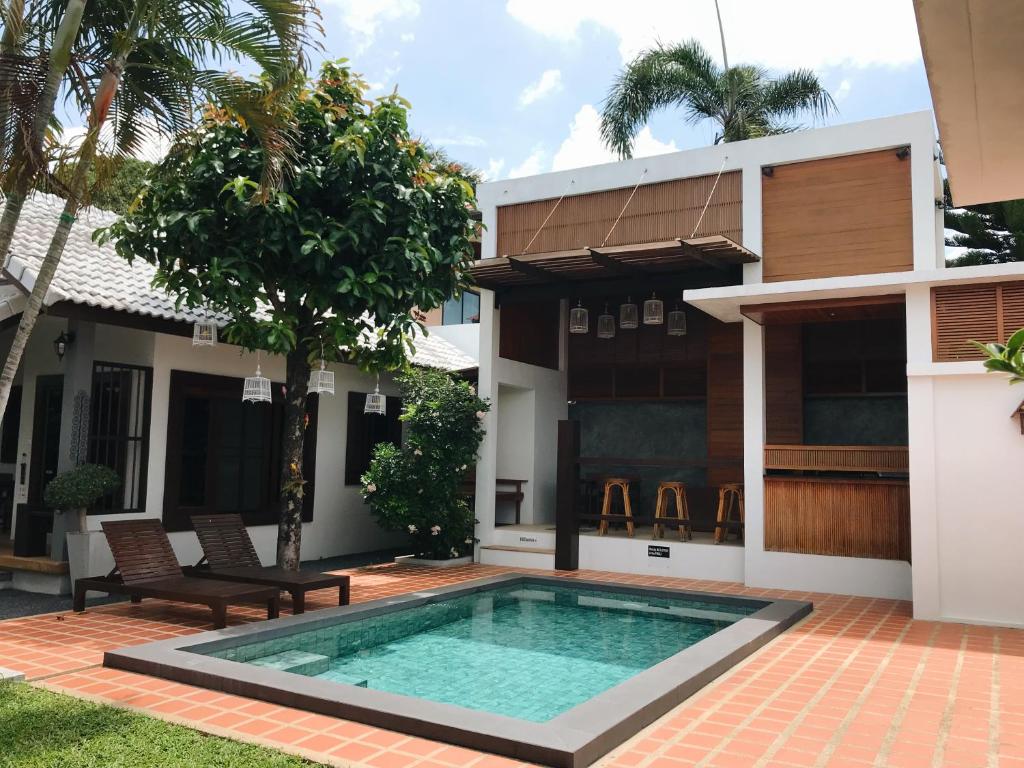 Lipa Noi Beach
Lipa Noi is located in the west of Koh Samui and hosts not only the pier that gives easy access and comfort to reach other destinations but also a beautiful golden sand beach and breathtaking sunsets.
The coastline here is probably the only one that doesn't have hidden coral reefs and together with pretty shallow water is a wonderful place to spend your holiday with kids.
Even though there are quite a few hotels and resorts around, this beach is an excellent escape from the crowds with the same golden sand and blue water backed with lush greenery and palm trees.
Lipa Noi is one of the best places for totally quite and peaceful holiday.
The choice of accommodation here is a bit limited, but you will find some beautiful resorts and villas worth attention too.
Where to stay in Lipa Noi: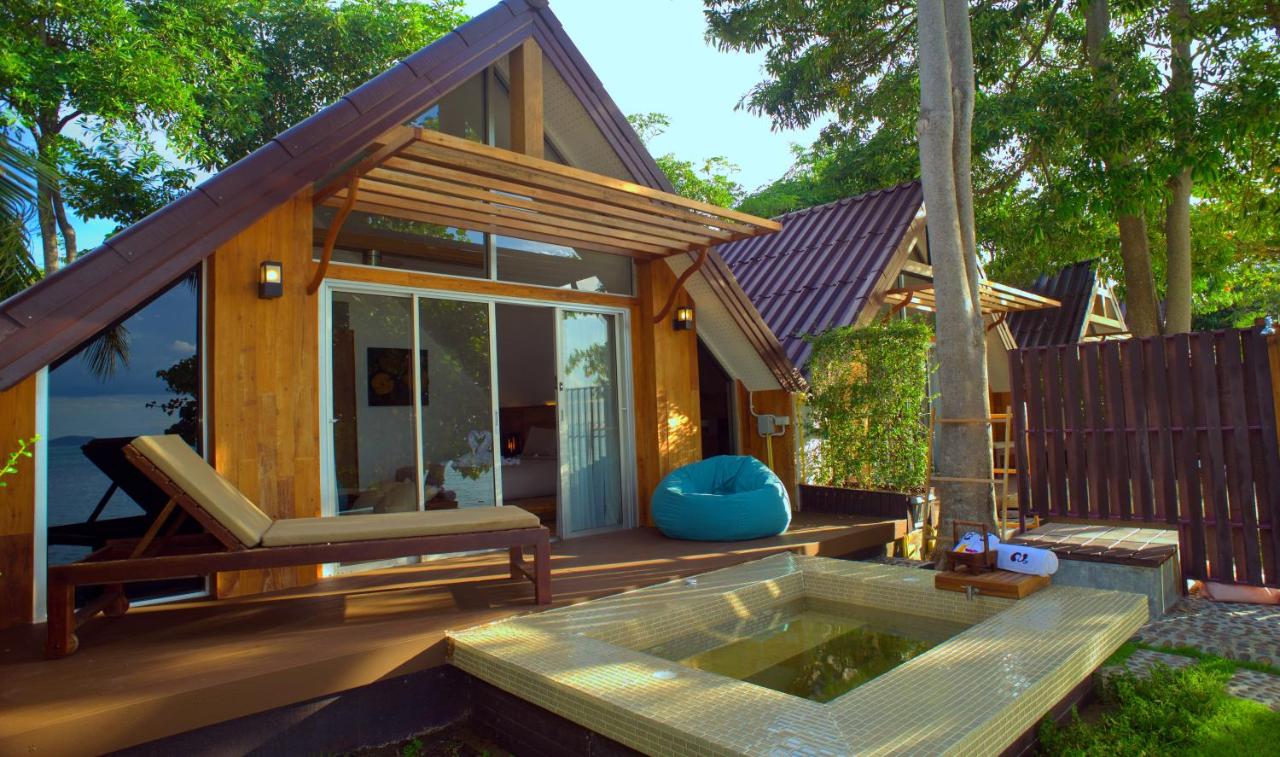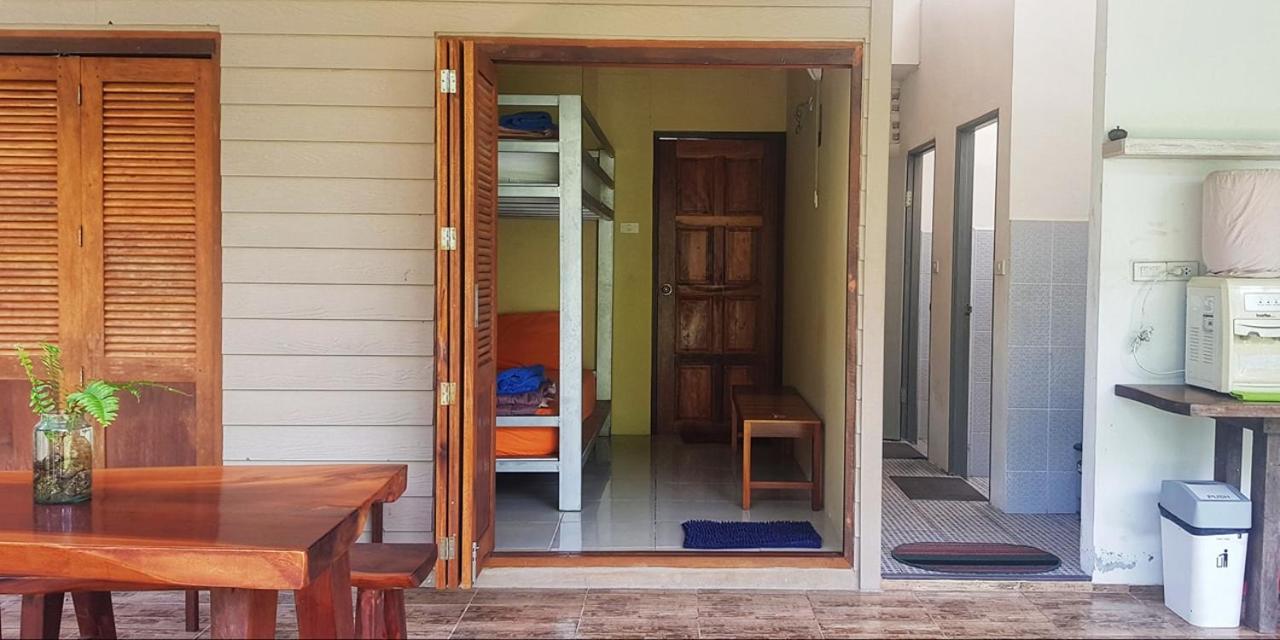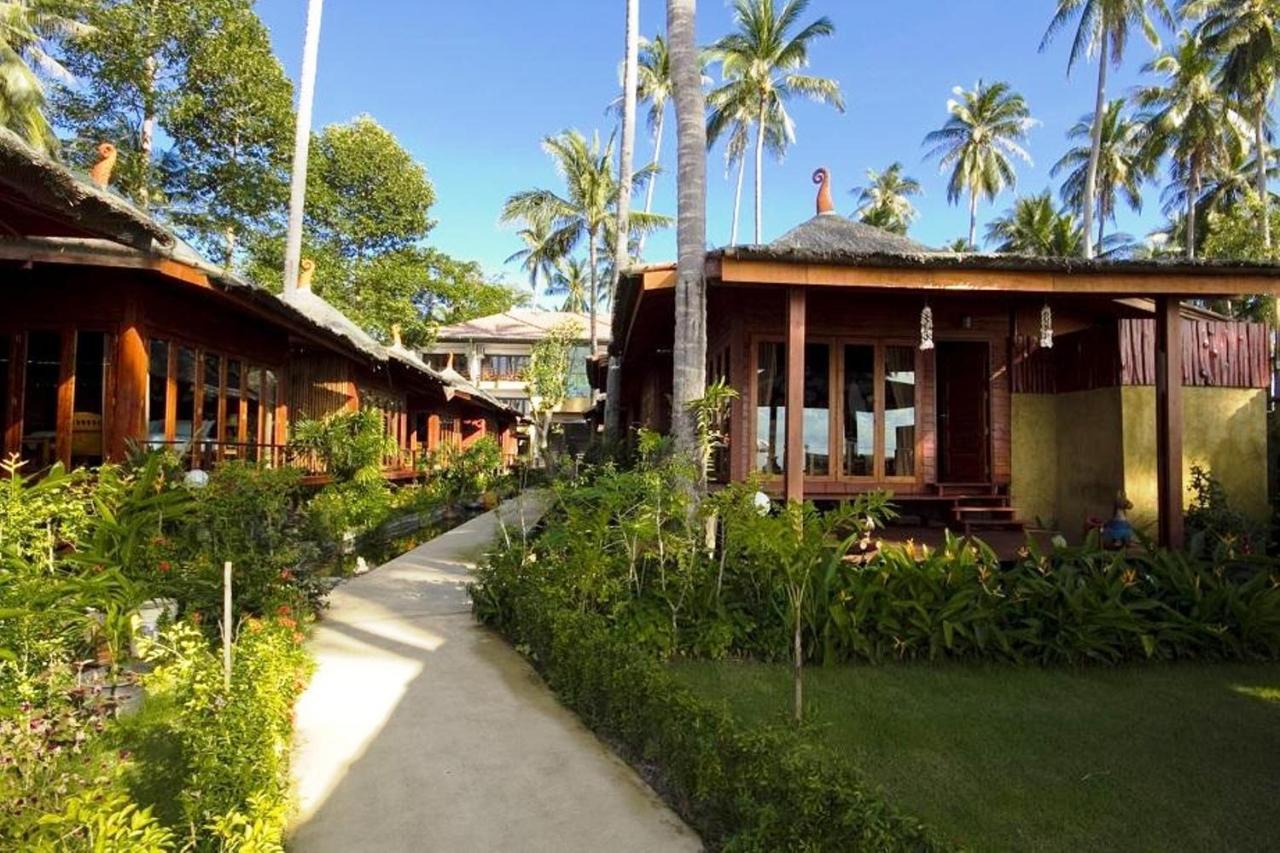 Taling Ngam Beach
Taling Ngam gorgeous area and a hidden gem in Koh Samui that a lot of people tend to overlook.
Taling Ngam Beach itself is lovely, the whole picture of the narrow sandy beach with big rocks rising from the shiny azure water and lush greenery is breathtaking, and the view of Ang Thong Marine National Park makes this place one of the most scenic areas in Koh Samui.
Taling Ngam area is located in the southwestern part of the island, a little detour from the Ring Road makes it pretty remote than the other areas. To reach Nathon, the main town, and the pier takes about 25 minutes while reaching Chaweng will take around 45 minutes.
Taling Ngam area is perfect for those who aim to relax during their time on the island, soak up all the beautiful views of nature after a long day of exploring and enjoy a dreamy holiday destination.
Taling Ngam has plenty of accommodation options matter what your budget is, you will find a room to stay and sleep comfortably.
Where to stay in Taling Ngam: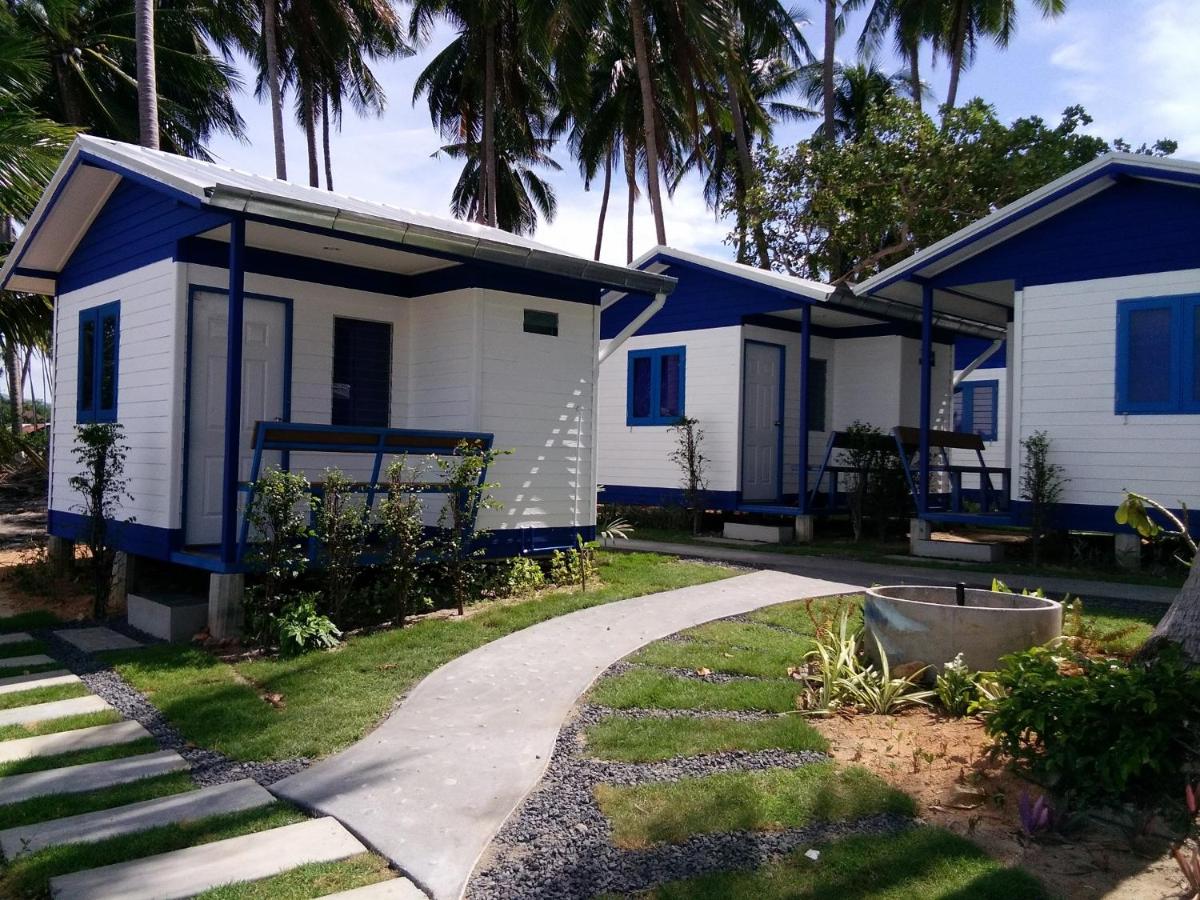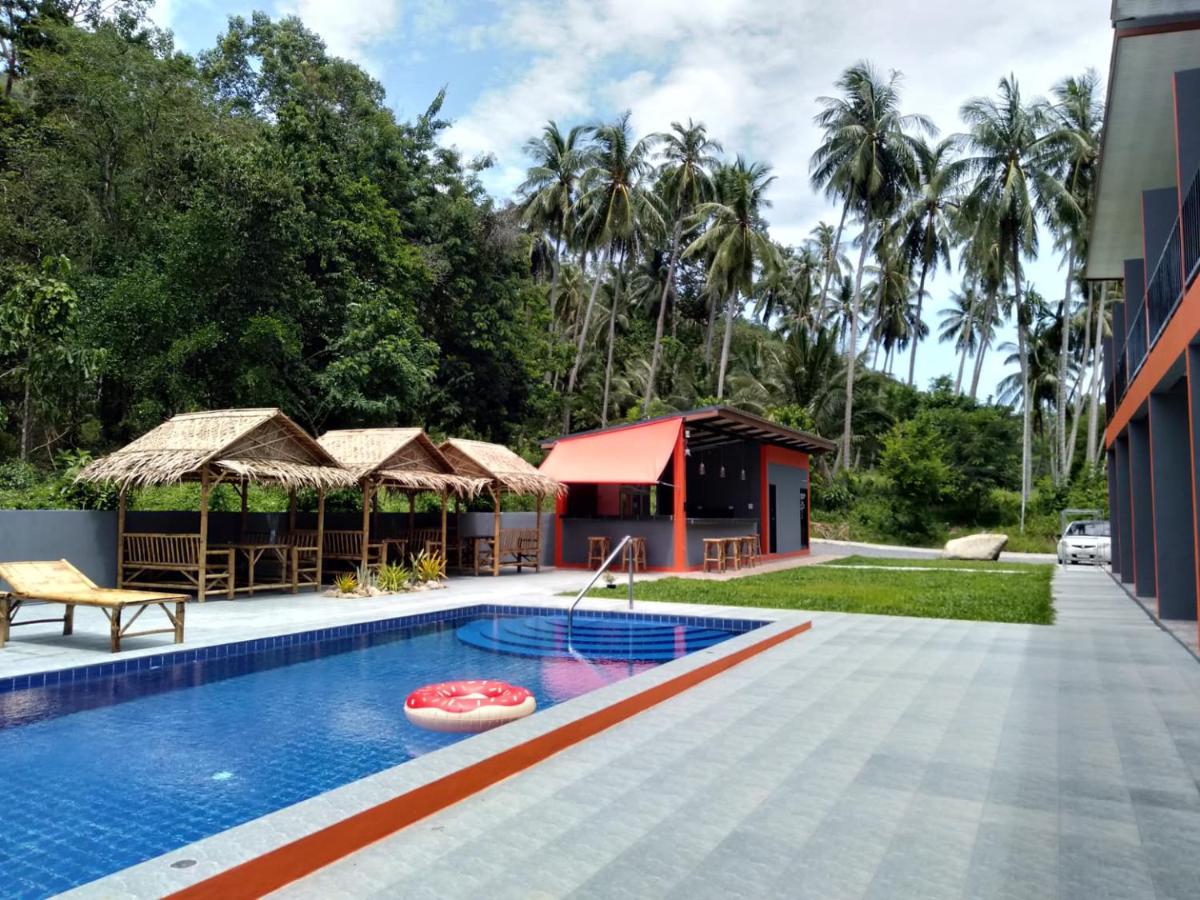 Nathon Beach
Nathon is a seaport and the only administrative city in Koh Samui (the others are villages or tourist oases) located on the western side of the island.
I wouldn't call Nathon Beach the best beach on the island, the sand here is mixed with chipped corals, the speedboats and ferries add nothing good to the blue Gulf of Thailand water and low tides make it nearly impossible to swim.
But the whole landscape of Nathon Beach is charming and it is a good place to have an afternoon walk along the coast.
Wandering what you can do after Koh Phi Phi? Have a look at Koh Phi Phi Travel Guide, Complete Guide to Pattaya, Top Things to do in Bangkok and Two Week India Itinerary!
---
Thank you very much for reading the whole guide of the best beaches in Koh Samui.
If you've already visited Koh Samui, it would be amazing to hear travel tips and recommendations from you in the comments.
If you haven't been there yet, please don't hesitate to ask us if you have any questions. We are here to help!
Happy Travels!
---
I created a simple yet functional TRAVEL PLANNER! This travel planner is perfect for organizing and scheduling your travel plans, including flights, accommodations, activities, and transportation. It allows you to see your entire trip at a glance and helps you stay organized and prepared.
This Travel Planner has 34 pages to help you smoothly organise different aspects of your upcoming adventure.
---
RELATED ARTICLES